Leadership development strategies that work for your brain, your work, your life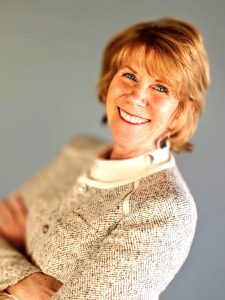 An effective team requires a strong leader. Bringing out the best in your team requires that you understand what inspires, motivates and engages them. You want to make others feel safe to speak up. You want to challenge and encourage people to think beyond the obvious. You want to effectively guide them and make the courageous decision to lead by example. You want to thrive not only at work but also at home by being your best and authentic self.
Ready to transform yourself and the people around you? Check out this video of what you can expect from Kate.
Let's become partners in this effort.  We'll leverage your strengths and uncover the vulnerabilities that may undermine your efforts to build positive relationships with your team and other colleagues. We'll effectively tap into your emotional intelligence and refine your executive presence to strengthen your leadership at work and home.
Why work with me? I'll let my clients answer that question. They tell me that I've provided wisdom, experience, encouragement and motivation to help them change.  They've followed a process that dramatically increased their self-awareness and prepared them to be socially and emotionally agile and innovative while leading people with compassion and clarity.
Plus, I judge my success by your success. There's no way around it. At the end of our engagement, we'll know the value of the work we've done together. My clients have said that the time, effort and money they invested in this process helped them become more effective leaders. I'm confident you'll find the same.
Why make this investment now? Perhaps you …
Are tired and fatigued as you try to keep your head above water
Lead a team that produces less than desired results
Have a desire to improve results, despite (or because) of market or organizational changes
Have (or are) a newly hired or promoted executive who needs to build trust and reputation among peers and direct reports
Leading during succession planning, merger or acquisition, and or other significant change
Or someone on your team need to improve interpersonal savvy or communication skills
Need to become more strategic versus tactical in your style and approach
Need to find more contentment and balance as you juggle work and home commitments
Need skills to better deal with conflict management
Any one of these may suggest that partnering with an experienced coach could hone and energize your leadership skills.  If you're willing to roll up your sleeves and take responsibility for your future, I'll help you get on the fast track to achieve your goals.
Assessments
Kate is certified to administer and evaluate using these assessment tools: